Principal: Mike Wojciakmwojciak@kpbsd.k12.ak.us
My name is Frosia Polushkin. I was born in Oregon and raised in Montana. I enjoy swimming, the outdoors, and visiting with family. For the past 16 years I have been living in Homer with my wonderful husband and daughter. I first joined KPBSD as a substitute 13 years ago. Since then I have worked with students of all grades and coached HS Girls Soccer for the Head of the Bay Schools. This year will be my fourth year as the secretary at Kachemak Selo School. I appreciate everyone that I have worked with and look forward to an awesome year.
Hello!
My name is Alana Greear and I am the Kinder – Fifth grade teacher here at Kachemak Selo School! . I have been coming to Kachemak Selo to work since Randy Creamer was principal and I really love it. This is a special place and I have been blessed by my tenure here. I have a Master's Degree in Teaching Elementary Education. I am also highly qualified to teach Gifted and Talented students as well as Middle School Mathematics. When not enjoying the time with your students during the school year, I am usually off traveling. I enjoy visiting my family and children and traveling around the world. Thank you for entrusting me with your children. I am looking forward to a fun school year!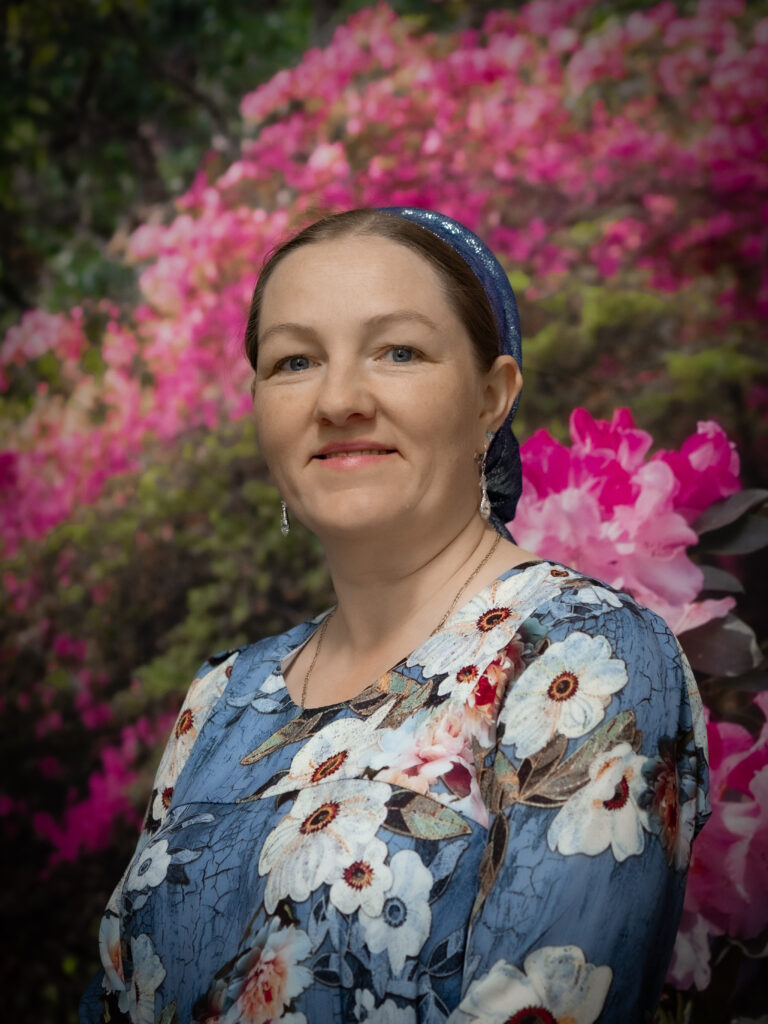 Hi, I am Tatiana Konev, teacher's aide in Kachemak Selo. I was raised in Kachemak Selo, it's a lovely community, so when I got married, we stayed here and raised our family here also. When all my children started school, I applied to be a sub, and later became a teacher's aide. I love working here, the staff has always been amazing. I love gardening, and crocheting. I am a grandma now, I have 8 grand kids.
Special Education Aide: Tatiana Martushev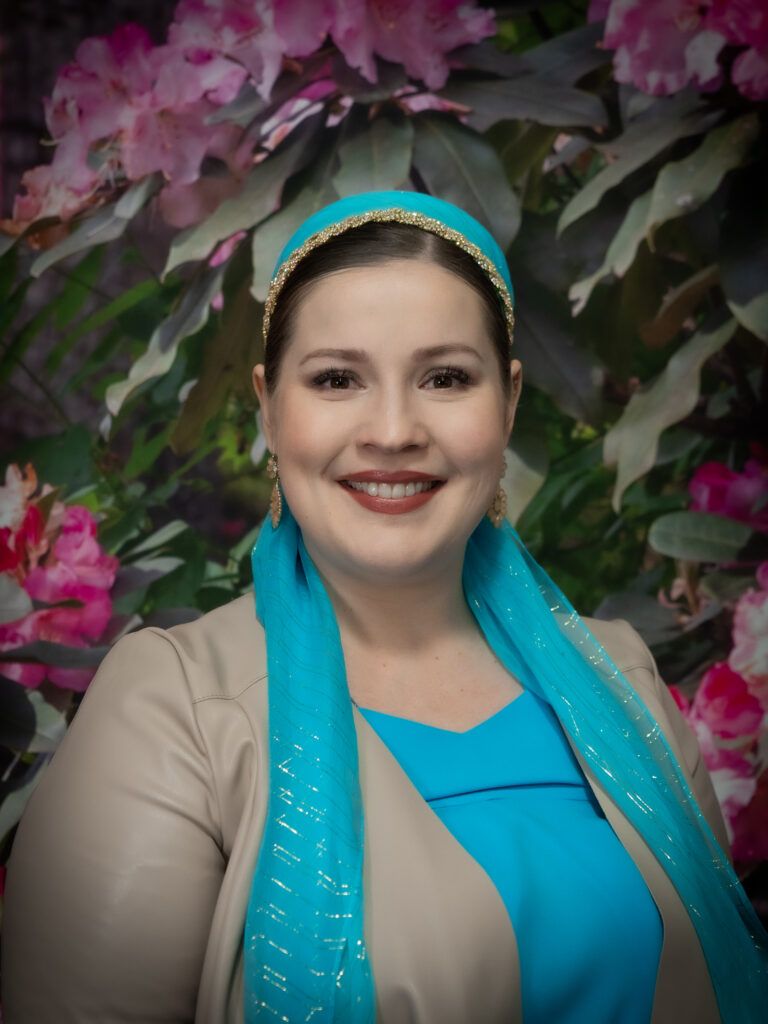 Hi, I'm Tatiana Martushev and I'm the Special Ed. Aide for Kachemak Selo School. I've worked at Kachemak Selo for 10 years now. I really love this little community and the kids we have the privilege of teaching and guiding into adulthood. I was born in Alberta, Canada. My family moved here when I was a little girl, and I've called Alaska home ever since. I enjoy reading, crafting, and playing hockey. I got married in 2019 and have a curious and active baby boy.
MS/HS: Sarah Garon (MS & HS Teacher)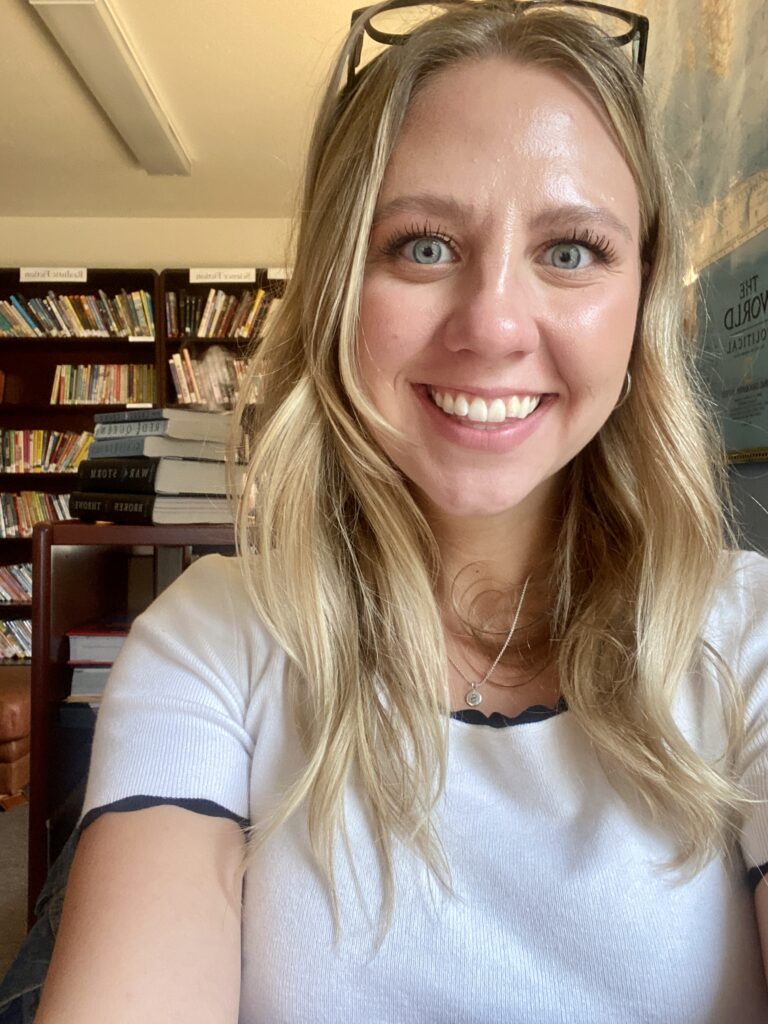 Hi! I am so happy to be joining the amazing team of staff and students here at Kachemak-Selo! It is my privilege and honor to teach the Six through Twelfth grade students English Language Arts and their daily dose of Social Studies/History. I reign from the Great Lakes State (Michigan) with a degree in Language, Literature, and Writing from Eastern Michigan University. I am also certified in Teaching English To Speakers of Other Languages for grades Kindergarten through Twelfth. When my nose is not stuck in a book, I love to be outdoors skiing in the winter or getting lost in the woods. It is my goal as an educator to shape eager lifelong learners out of each and every one of my students. Join me on this journey!
Title 1/Migrant: Elena Basargin
Special Education: Dave Szynskie
Hello, it's Mr. Dave! I am the Special Education/Resource teacher at Razdolna and Kachemak Selo schools. I was born and raised in Denver, Colorado and began working in schools after graduating College. I started my career as a Special Education Paraprofessional as I earned my Masters in Education before becoming a teacher. My wife Cori and I moved to Alaska in 2013 and bought land on East End Road. We have since built our "forever home" and love living and working in this wonderful corner of Alaska. This will be my fourth year in this position and I have loved every minute of it. Building relationships with all students from the village is something I work on daily and my goal is to help every student succeed and grow as an individual. My wife and I enjoy spending time together experiencing the outdoors through, hiking, biking, fishing, stand up paddle boarding, and spending as much time as possible on our boat. I delight in sharing my enthusiasm of sports and the outdoors with students of all ages.
School Psychologist: Angie Nelson