KPBSD Budget Meetings
Public Service Announcement: The Kenai Peninsula Borough School District requests input from staff, parents, and community members at the districtwide KPBSD budget meetings scheduled at the following times: Homer Community […]
KPBSD Survey Request
Please see the links below about the School Survey, the School Administrator Feedback Survey, and the Teacher Performance Survey located on the KPBSD Website, so they can put in your […]
2021-2022 Report Card
Kenai Peninsula Borough School District February 3, 2023 Port Graham School P.O. Box 5550 Port Graham, AK 99603 Dear Parent(s) and Guardian(s): Recently the Alaska Department of Education & Early […]
Our Principal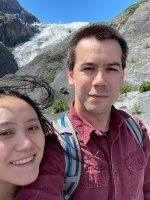 Gregory Melvin
Principal
Port Graham School is situated in both a wonderful and supportive community. Our staff strive to connect with students to provide a meaningful education, and have a deep commitment to their learning & future. Please reach out to me if you have any questions or concerns.
907-284-2210
We are a K-12 School
Welcome to Port Graham School
The mission of Port Graham School is to remain family-centered by honoring culture and developing a passion for traditional and modern learning.
Office hours:
Monday – Friday
8:30am to 4:30pm
PO Box 5550
Port Graham, AK 99603
P: 907.284.2210
F: 907.284.2213