If you haven't yet ordered a swag or two, please consider doing so soon. The swags are $20 each or two for $35. Any amount over two will be $17.50 each. The swags will be available a few days before Thanksgiving. Unfortunately, we aren't able to have community volunteers help make/decorate them this year. Once the swags are ready, we will notify people by email and will display them outside the school for people to pick up. Please email Donna Tucker at dtucker@kpbsd.org with your order. You do not need to pre-pay. Thank you for your generous support of Cooper Landing School!
Our Principal
Douglas Hayman
Principal
Welcome back students! We are happy to be back in school for the 2020-2021 school year.
We are a K-12 School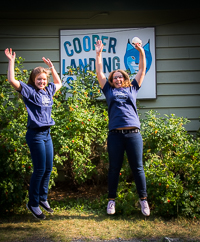 Welcome to Cooper Landing School
19030 Bean Creek Road
Cooper Landing, AK 99572
P: 907.595.1244
F: 907.595.1461
Every time we meet,
At the school down the street,
Every time we learn.
-Leihla Harrison