Cooper Landing School is in need of a part-time (4-hours per day) custodian beginning February 11. Moose Pass School is also in need of a part-time custodian immediately. The position could be combined to make an 8-hour position between the two schools with benefits and mileage paid for travel between the two schools. The position will appear on the KPBSD website soon. If you are interested, please contact Donna Tucker or Tommy Gossard at 907-595-1244.
Our Principal
Douglas Hayman
Principal
Welcome back students!
We are a K-12 School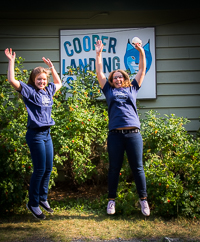 Welcome to Cooper Landing School
19030 Bean Creek Road
Cooper Landing, AK 99572
P: 907.595.1244
F: 907.595.1461
Every time we meet,
At the school down the street,
Every time we learn.
-Leihla Harrison