Full 2
Welcome to the 2020-2021 School Year
Christmas Performance / Potluck
Mark your calendars! We are bringing back the Christmas Performance on Thursday, December 8 at 5:30 in the school gymnasium. The evening will begin with caroling, followed by the movie performance, and then the potluck. If possible, please bring a dish to share. We will also be selling raffle tickets to raise money for the students' ski lessons at Alyeska. We have some wonderful items to raffle off thanks to the generosity of our community!
Thank you so much for your support!
We are a K-12 School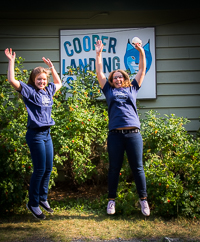 Welcome to Cooper Landing School
19030 Bean Creek Road
Cooper Landing, AK 99572
P: 907.595.1244
F: 907.595.1461
Every time we meet,
At the school down the street,
Every time we learn.
-Leihla Harrison