Our Principal
Douglas Hayman
Principal
Welcome back students! We are happy to be back in school for the 2020-2021 school year.
We are a K-12 School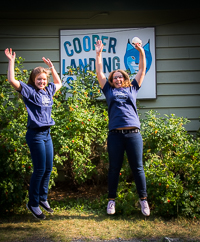 Welcome to Cooper Landing School
19030 Bean Creek Road
Cooper Landing, AK 99572
P: 907.595.1244
F: 907.595.1461
Every time we meet,
At the school down the street,
Every time we learn.
-Leihla Harrison