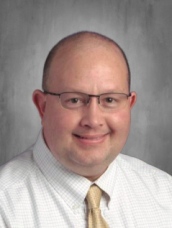 Message from our Principal
August 16, 2022
Greetings Parents and Family Members,

Welcome to the 2022-2023 school year! My name is Matthew LaHue and I am
the new principal at Nikolaevsk. I am excited to be a Warrior and can't wait to
meet our students and families.

If you haven't enrolled your child yet, please use the following link
https://kpbsd.org/students-parents/student-registration/ if you need assistance
call the office at 907-235-8972 and we will walk you through the process.

Our school is a community, and we want everyone to be a part of it. If you
would like to volunteer please consider filling out a volunteer application
https://kpbsd.org/departments/assistant-superintendent/instructionalservices/hr/volunteer/ we would love to have you in our school.

We look forward to seeing our students Tuesday August 16th at 8:00am
The Warrior Way: Respectful, Responsible, and Safe
Greetings from Miss Olivia
Nikolaevsk School welcomes you back to a beautiful new school year.
Many may know me already, but for those of you that don't, my name is Olivia and I'll be your secretary this year!
It's exciting to start a new year with our new Principal Matthew LaHue. He's also principal at Ninilchik this year, so please welcome him and the supporting staff as we gather ourselves for a great start.
School begins August 16th so give me a call at (907)235-8972, fill our your registration online, or just stop by! We would love to see you.
Also we need volunteers!! So please consider filling out a volunteer application this year. There's fun adventures planned for the kids and your support will make all the difference. We have laptops available for use to help with your volunteer application and always have coffee available for everyone. Come check it out! Looking forward to seeing all of you!
This is going to be a great school year!