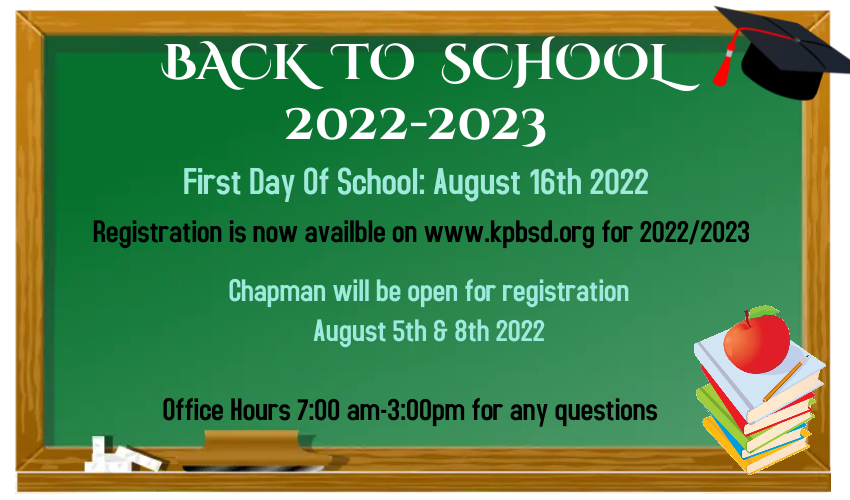 Please Observe School Zone Speed Limit
Our Principal
Larry Nauta
Welcome To Chapman School
Hello Chapman School Community and Families,
It is my sincere pleasure to be serving as the Principal of Chapman School. Our PK-8th Grade School is a unique and diverse learning community supported by a strong and caring group of parents and community members working together to create kind, considerate, educated and empowered Alaskans excited about their futures and potentials.
Chapman School is a family-friendly school staffed with talented and passionate educators who truly put the needs of every child first. Chapman School prides itself in providing a relevant and personalized education for every child in our school. Chapman School's Intervention & Support Team Members collaborate on a weekly basis to assess and plan for effective instruction for all students at all levels.
Chapman Teachers work hard to ensure that classroom activities and assignments are available to parents and families to access and view as we seek to provide as cohesive and consistent an educational experience as possible for all families. We take pride in ensuring equity in access to all our students and families and encourage all families to reach out to the school and staff with any questions or concerns you may have.
It is a pleasure to be a part of the Chapman Eagle Community, thank you for partnering with us in doing what's best for kids.
Chapman School

Home of the Eagles
PREK-8th Grade
PO Box 1109
Anchor Point, AK 99556
P: 907.235.8671
F: 907.235-5460