Our Principal
Christopher Brown
Principal
Welcome. Homer Flex offers students an alternative to the traditional high school experience. From the individualized academic environment to our small classrooms in a renovated house, almost everything about our program serves as a stark contrast to student expectations and past experiences. More importantly, it provides students a fresh start in a supportive, restorative environment. Sometimes, these changes are all that is needed for students to find success in a part of their lives in which they have historically found only frustration.
We are a 9-12 School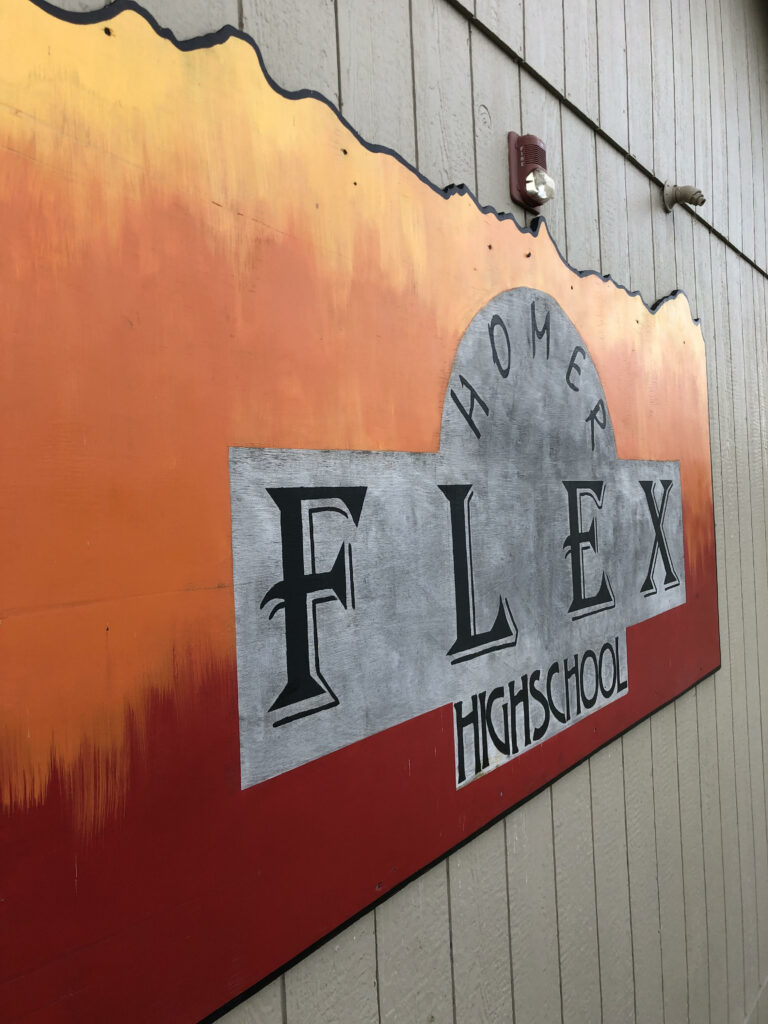 Homer Flex Mission Statement
Homer Flex High School respects our students' choices to live an adult life; therefore, we require that they accept the responsibilities required to be a successful adult. It is our mission to facilitate students' academic, vocational, and social/emotional skills toward success in their postsecondary lives. We believe that it is important and essential for each student to achieve the highest personal level of success in an environment that challenges, inspires, and supports him or her. We encourage self-motivation and self-direction, respect for self, respect for others, and respect for the world in which we live.
4122 Ben Walters Lane
Homer, AK 99603
P: 907.235.5558
F: 907.235.5633

The Safe School Helpline is provided to allow students, parents, and community members the ability to confidentially submit reports of threats of violence, suicide, bullying, or illegal activity that impact KPBSD schools, students, or staff. This service provides users the opportunity to leave a message or speak with a live crisis counselor for immediate needs. The helpline is administered by an independent, outside company. All communications remain private, confidential, and anonymous.
Four Ways to Report to the Safe School Helpline:
Call: 1-800-418-6423 or 1-800-4-1-VOICE (Ext. 359)
Text: TIPS to 614-426-0240
Online: SafeSchoolHelpline.com
Mobile App: Download FREE on the App Store or Google Play
---
Your message will be communicated with school officials. All information will remain anonymous to encourage the reporting of all safety concerns. Your report will be assigned a case number, which you may use later to confirm that your report was received.
*The Safe School Helpline does not replace 911. Please call 911 if you know an emergency is actively occurring.