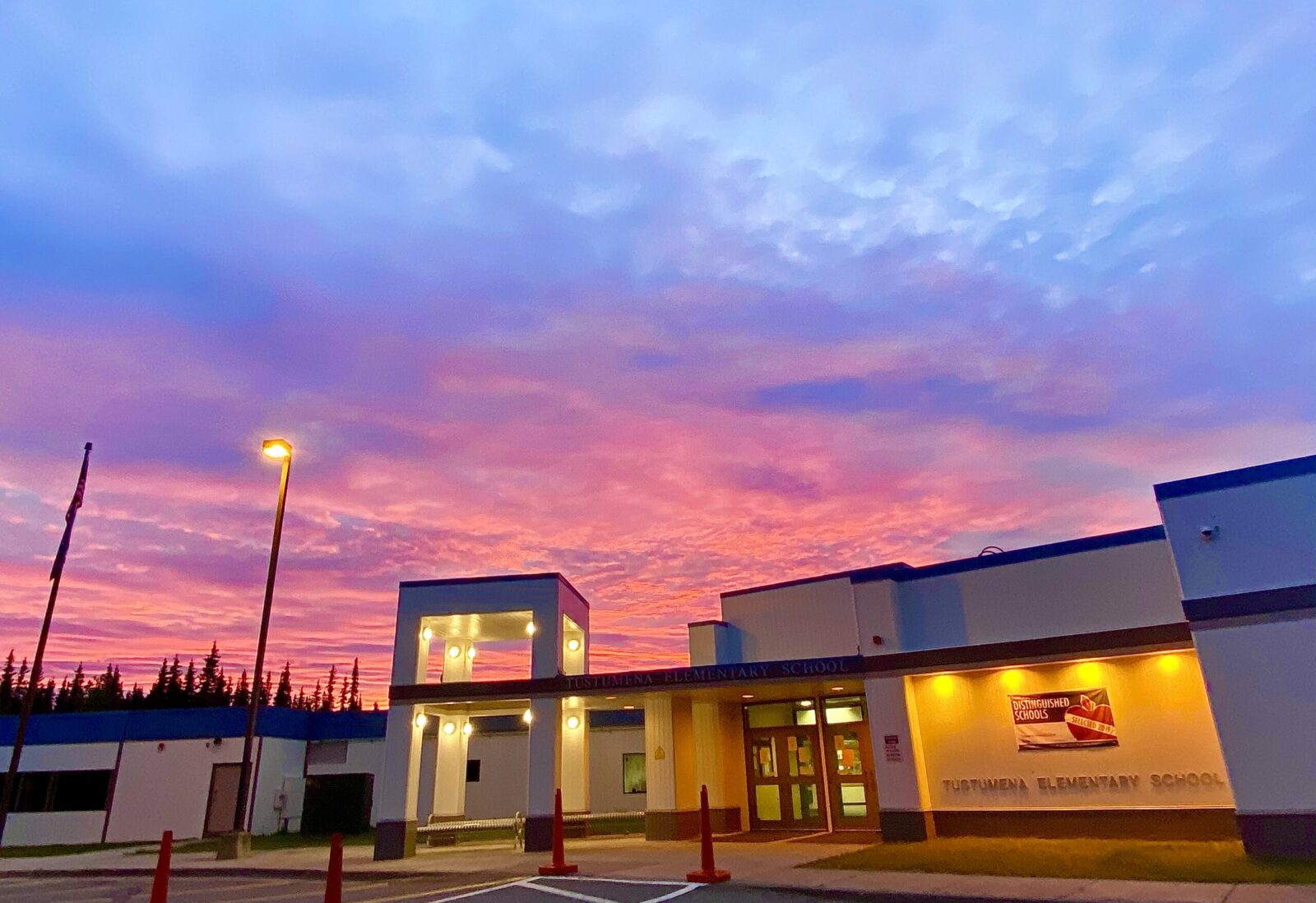 cropped-IMG-0674-scaled-2.jpg
Our Principal
Devin Way
Principal
Welcome to Tustumena Elementary School, a nationally recognized "Distinguished School" for student performance.
School Fast Stats
Welcome to Tustumena Elementary School!
At Tustumena, we never stop adapting. It takes talented staff making thousands of decisions every day to provide an engaging and meaningful education for each individual student to prepare them for their future.
A School Where Kids Come First.
58231 Sterling Hwy
Kasilof, AK 99610
P: 907.260.1345
F: 907.262.8477
Alaska's National ESEA Distinguished Schools
The National ESEA Distinguished Schools Program (formerly known as the National Title I Distinguished Schools Program) recognizes schools for their positive educational services. It highlights the efforts of schools across the country making significant improvements for their students. Because only two schools per state can be selected as a National ESEA Distinguished School each year, this award is an especially prestigious honor for the schools, staff, and students.