Vigil for Youth and Family Homelessness
Candles flickered, casting a warm light upon faces revealing empathy and advocacy on behalf of homelessness. More than sixty people, children and elders, gathered at the annual candlelight vigil for homeless youth and families on Thursday, November 7, 2013, at Farnsworth Park in Soldotna, Alaska.
 "I appreciate everyone who made the decision to come—it would have been easier not to, it would have been warmer not to, but they showed up and I am thankful," said Kelly King, KPBSD homeless liaison. "My hope for the vigil this year and in years to come is that awareness will bring action—sometimes people think that their "small" contribution doesn't make a real difference, but to the student or family that you help? It can make all the difference in the world. It can be their game-changer.
Speakers Kelly King, and Leslie Rohr from Love, Inc., helped raise awareness about the reality of homelessness on the central Kenai Peninsula, and the truth that no homeless shelter exists for youth or families on the Peninsula. While the KPBSD Students in Transition program is beneficial, King expressed how challenging it is when she cannot provide a referral or resource for a safe, warm place to sleep at night. 
"One of our more persistent challenges is serving our students in transition," said Dr. Steve Atwater, superintendent. "The good work of our students in transition coordinator Kelly King and our new Facebook page are helping us to meet this challenge. The public vigil is a good opportunity for all of us to stop and reflect on our students in transition. I trust that each of these students will benefit from this attention."
On November 8, 2013, 103 students were receiving services from the Students in Transition program. This number is slightly lower than previous years, and given the warmer weather this autumn, the school district expects them to rise as the temperatures drop and snow arrives.
The Knight in Shining Armor award, named after retired KPBSD school teachers Janiece and Nina Knight, was awarded to Kelly King, KPBSD homeless liaison. The Knights are founders of a non-profit, Luva Child, Inc. The mission of the non-profit is to provide food, shelter and education for children at risk. They currently support programs in eight countries and provide for children in Alaska as well. I am blessed with the opportunity to do what I love every day," said King. "Having the work I do be recognized at the vigil, by good friends who have the same vision … I am very humbled and just so grateful." A special thanks to Dave and Debbie Michaels and Covenant House who help with the annual event and are advocates in the community.  
KPBSD Students in Transition (SIT) program
Students experiencing homelessness are provided assistance through two KPBSD homeless liaisons. This program's primary purpose is to ensure that educational programs for students are not interrupted while they are in transition. In order to facilitate helping our communities grow in awareness and advocacy, KPBSD created a Facebook page to provide updates and resources. Please like and share, KPBSD Students in Transition.
The SIT program has enrolled 82 students since the start of the school year, with 26 on the southern peninsula and 56 on the central peninsula. District-wide, 26 are unaccompanied youth and 56 are students of homeless families.
The SIT program provides KPBSD Pre-K to12th grade students: 
• An advocate to help students and families find the resources they need in the community for food, shelter, clothing, transportation, and permanent housing
• Free school lunches
• School supplies
• Immediate school enrollment
• Paperwork assistance to secure school documents
• Special academic support if needed
• Local referrals to other agencies

Eligible families or youth are those who lack a stable, adequate, and permanent place to sleep at night. If you or someone you know is sleeping in a motel, a camper, a tent, couch-surfing, or living with friends or relatives then this program can help.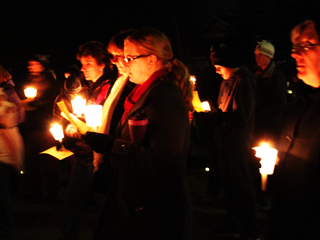 Giving thanks
The SIT Program continues to see great community support—we have received several generous donations including:
Kenai Peninsula Borough: donated new backpacks, school supplies, and gift cards to local food establishments to help students start their year off on the right foot
Stanley Ford: donated school supplies and winter clothing items for KPBSD families—
not just those who are experiencing homelessness but those simply in need of extra support
Beemun's:  donated over $4,000 dollars in coats, snow pants, gloves, hats, and men's Under Armor underwear for our homeless students
Homer Jeans Co:  donated one pair of socks for each pair sold between October and November 7th to the Homer Liaison—resulting in hundreds of pairs of socks
Jumping Junction: collected winter gear
Central Peninsula Hospital and Peninsula Community Health Services: each agency is planning a Christmas gift drive for homeless/high-needs students in various Central Peninsula schools

KPBSD Students in Transition program contacts 
Kelly King, homeless liaison, serving Central Peninsula, Seward and Tyonek schools, kking@kpbsd.k12.ak.us, 907.714.8869
Amanda Neal, homeless liaison, serving Southern Peninsula schools, aneal@kpbsd.k12.ak.us, 907.235.8130
Links
KPBSD SIT program website 
KPBSD Students in Transition on Facebook